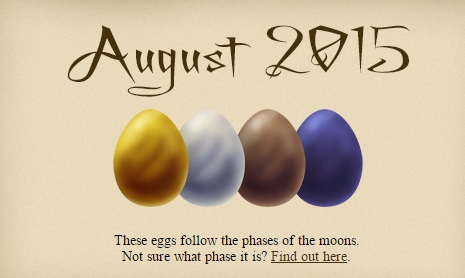 Lunar Heralds
- This metallic egg shows faint iridescence in moonlight.

- Aww... It's a cute baby dragon. When it basks in moonlight, it is surrounded by a faintly glowing aura.



- And look! It has grown wings! It must be close to maturing.

- Lunar Heralds are deeply attuned to the two moons of Valkemare, Aurax and Cirion. Strictly nocturnal, they draw energy from moonlight and will only hunt when the moons have waned. When breeding, the amount of moonlight the parents receive from each moon will determine the color of the egg produced. When a Lunar Herald is struck by direct moonlight, an illusion of multiple wings may appear. Witnessing a Lunar Herald's illusory wings is commonly believed to be a sign of good fortune.
@темы: новости DC